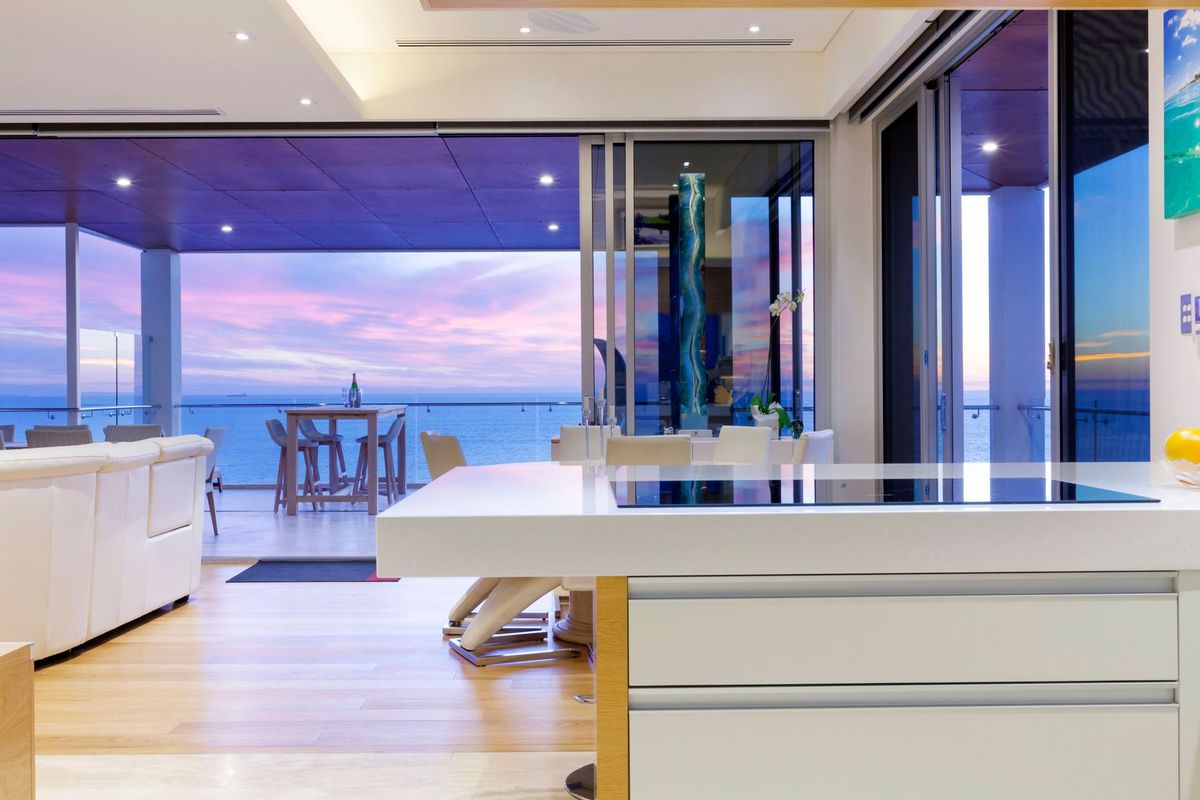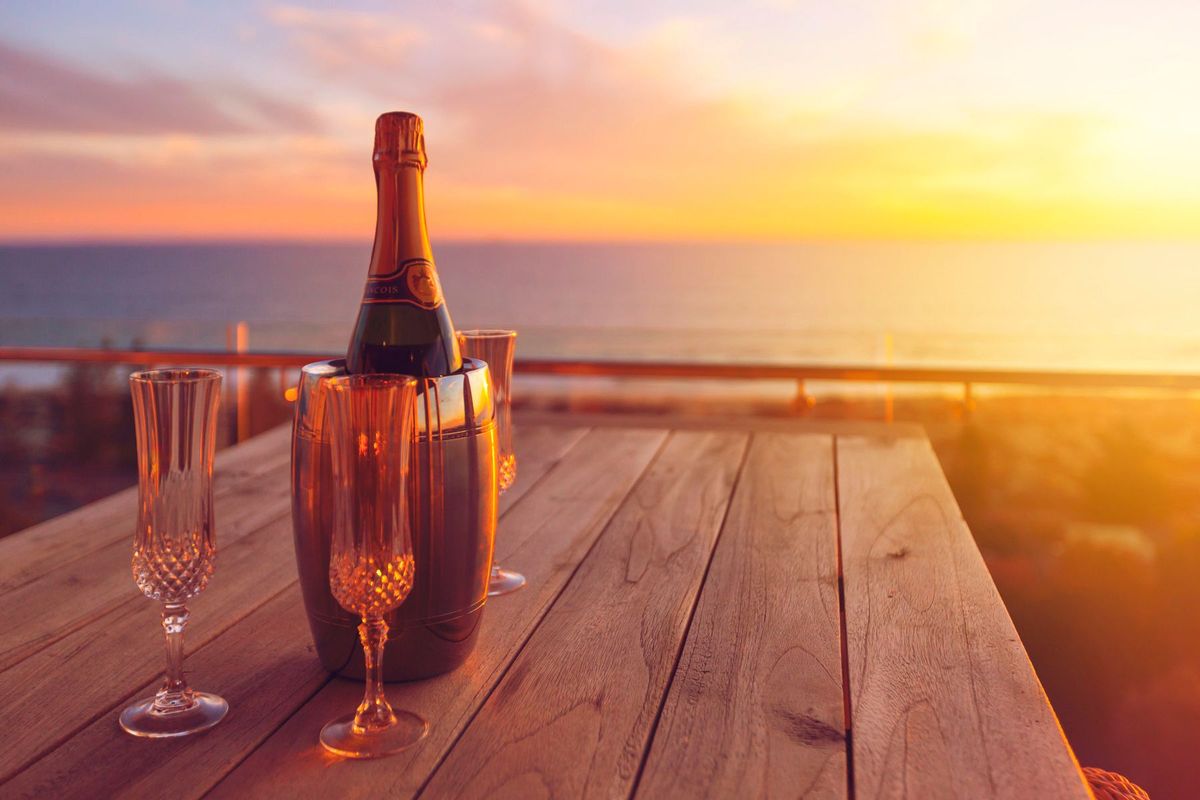 Impressive in size and in style, this is undoubtedly one of Western Australia's most outstanding ocean-side homes.
In a prime position on Scarborough Beach's revitalized promenade, the penthouse channels the luxurious ambience of a 5+ star hotel, complete with dramatic ocean views, dreamy indoor-outdoor living areas, private guests' quarters, and a host of sustainability features.
Spread across the 6th and 7th floors of the Bluewater complex (designed by award-winning local architects Zuideveld Marchant Hur), the spectacular interior was brought to life with more than $300,000 in custom upgrades. It embodies the values of simplicity and sustainability, as well as capturing the ocean panorama in nearly every space (including the laundry, bathroom and toilet).
Sunrises, sunsets, moon rises and moon sets provide a dazzling backdrop to your life here. On a clear day, the magical view from each level extends from Alkimos in the north, to the Garden Island naval base in the south, all the way beyond Rottnest, Carnac Island and the Centaur Reef. There's also delightful northern views across the Trigg bushland.
Offering a thoughtful floor plan, the home is designed to cater for 2 families living privately under the same roof – a perfect set up for accommodating guests or relatives in comfort. Upstairs, a private 'master retreat' features its own living space, open-plan bedroom and an idyllic balcony with sunken spa pool, as well as a bathroom with double shower and double bath, a study with handsome built-in furniture, and a second bedroom with separate ensuite bathroom. You won't find a more inspiring place to unwind.
No expense was spared in bringing this very special home to life, and a long list of indulgent inclusions is available on request. Highlights include travertine marble floors that flow through the entrance, balconies, kitchen and wet areas; Sonos sound system; CBUS electrics (with one-touch lighting and switch-off); remote control blinds and sunshades; and an integrated travertine headboard in the master suite.
Ensuring on-going running costs are minimal, the home boasts a host of sustainability initiatives. There's double and triple-glazing; large Haiku ceiling fans to negate the need for air-conditioning; a top-of-the-range solar power system; an ultra-efficient hot water system, electric car charging point and more. The home's passive solar orientation catches all-day sun in winter, while protecting from the harshest rays in the summer months. Substantial storage space includes an attic, under-stair cupboard and a lock-up storeroom attached to the 3-car garage.
This is a rare opportunity to secure an iconic piece of West Australian real estate, steps from pristine Scarborough Beach and just 15km to the CBD. To arrange your private viewing contact Sean & Jenny Huges on 0402 453 899 or
click here
for more information.