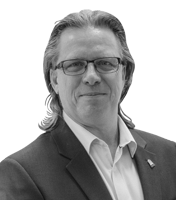 About Me

Cambell Giles has been actively involved in the Real Estate Industry since 1993. Having a family directly involved in the business since 1973, it was inevitable that he would also follow the same career path. Having recently joined Realmark Commercial, Cambell Giles was previously the Principal of Giles Jones First National Real Estate and served on the First National's Board of Directors along with being the First National State Chairman for WA. He also has a Diploma in Business (Real Estate).

During Cambell's youthful years he travelled very much as a free spirit and a bit of a rebel at heart! However, these real life experiences have now set the path in the making of a successful business operator that he is today! These experiences have given him the knowledge to resolve anything, still with a smile as "nothing is ever a problem!".

Cambell's extensive experience also includes the Residential Sales & Auction market and has facilitated large subdivisional sales such as the sale of 110 lots in Stratton and 44 lots in Swan View for the Department of Housing to name a couple.

Cambell has a wealth of experience in regard to business sales and specialise in the Carwash Market

Cambell is actively involved in Commercial & Industrial Sales and Leasing and is very well recognised and regarded in the Commercial Sector of Midland and the Eastern region of Perth. He is very knowledgeable and stands out amongst his competitors as being a high achiever with outstanding results. He is always available to assist his clients and others who are seeking advice.

Cambell has had a long association with the Swan Chambers of Commercial and in the past acted as Chair of the Swan Chamber4 of Commerce Planning Committee for over 10 years.

Cambell is involved in a number of local community groups such as the Darlington Sports & Recreation Association.

Give Cambell a call today, he is the number one choice for all you speciality marketing needs and any Commercial & Industrial real estate needs.

Cambell looks after numerous clients in an everchanging market and looks to developing a plan for clients property not only for today but to compliments life's journey.